President Bush, 2003
"It's so refreshing to see the American dream alive and well, just like it is at Andrea Foods."
- President Bush speaking to the New Jersey Business Community.
On June 16, 2003 Andrea Foods was honored to host President George W. Bush, as he came to New Jersey to promote his new tax reforms. During his visit with the Andrea Foods family, the President experienced our gourmet Italian specialty store, toured our manufacturing plant, and watched as we made ravioli and stuffed shells.
We would like to thank President Bush for visiting our company; it was a great honor to meet him and also hear him speak to the New Jersey Business Community at the Wyndham Hotel following his visit with us. Words can not describe what a memorable event it was for us.
To learn more about President Bush's visit to Andrea Foods,
and the reason for his visit, click Here.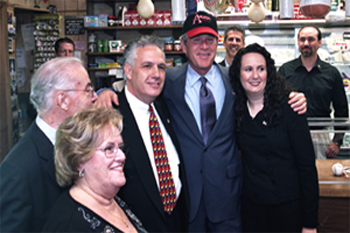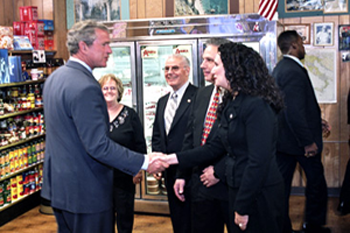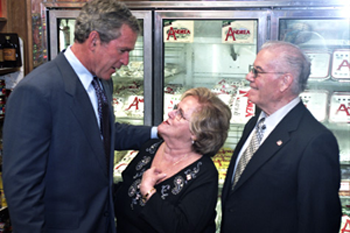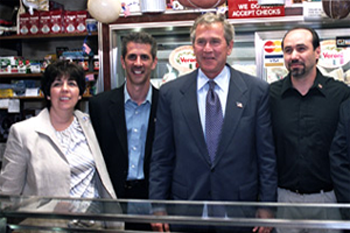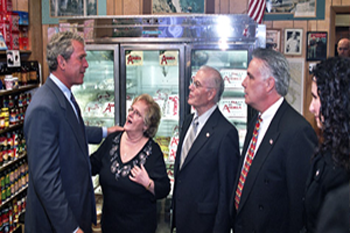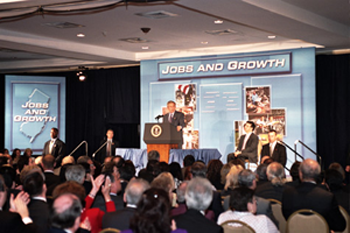 Food & Drink Magazine, 2013
Featured Article in the Food & Drink Magazine
In June 2013, Andrea Foods was honored to be a featured story in the Food & Drink International Magazine. The article tells the story of Andrea Foods and all of its features, including the nuances of the great American dream. It was a wonderful experience to be featured in such a wonderful magazine.
To view our featured article, click Here.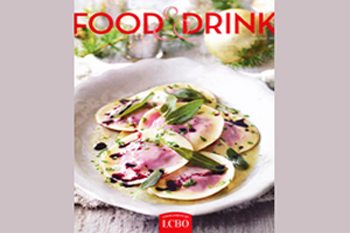 NJ Business Profiles, 2014
Featured in New Jersey Business Profiles for Small Businesses
In 2014, Andrea Foods was featured in the "NJBIZ" Business Profiles for small businesses 2014 edition. Founded in 1987, NJBIZ is New Jersey's only weekly business journal covering the entire state. It is a great honor to be one of the selected businesses to be featured.